Call Us :

+91 93202 93021 / +91 72628 60283 / +91 90286 88880
Email :

info@shreejiwind.com
AN ISO 9001:2015 CERTIFIED COMPANY
About Shreeji Sales Corporation
AN ISO 9001:2015 CERTIFIED COMPANY
Incorporated in the year 2005, Shreeji Sales Corporation is a prominent firm indulged in Manufacturing a huge assortment of Ventilating Equipment products including Roof Air Ventilator, Motorized Roof Air Ventilator, Turbo Air Ventilator, Wind Driven Ventilator, Wind Operate Ventilator, Natural Air Ventilator, Roof Ventilator, Turbine Ventilator, Wind Turbine Ventilator, Powerless Ventilator, Eco Ventilator, Motorized Roof Air Ventilator Powered Roof Ventilator, Inline Circulation Fan and many more.
Manufactured in tune with the internationally accepted quality standards, these are highly demanded and recommended immensely in the industry. In addition to this, we assure that only best in class components and modern machinery is used in the production process. Appreciated enormously owing to their ruggedness, elevated life and exceptional finish standards, these are shipped by us in tamper proof and durable grade packing material to maintain their damage free delivery at the destination of our customers.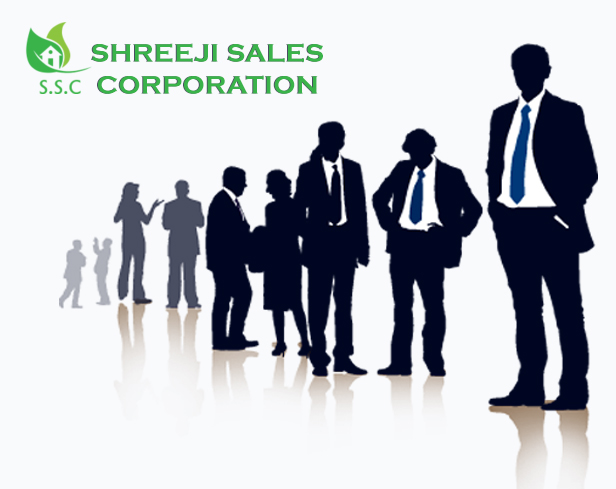 Why Us?

With our modern mechanism and a team of proficient workers, we have been capable of presenting best grade products to the market. We have implemented various quality control and examination processes which start right from the procurement of raw inputs and continue till final dispatch at the clients' destination. Besides this, our ability to cater huge and urgent orders and along with our patron-centered approach, we are capable of catering huge patrons within a very short period of time. Additionally, our immense circulation network and a talented and skilled logistics unit allow us to ship these within the promised frame of time.

Some of the chief reasons of our company include:

State-of-the-art facility
Wide distribution channel
Ethical business strategies
Clarity in deals
Quality assured product range
Large production capacity
Simple payment options
Competitive pricing
Prompt delivery of consignments

How does it works?

The turbine ventilator operates by utilizing the velocity energy of the wind to induce Air flow by centrifugal action. The Centrifugal force caused by the spinning vanes creates a region of low pressure area which draws air out through the turbine. Air drawn out by the turbine is continuosly replaced by fresh air from the outside. The slightest breeze will caus the turbine to spin and even after the breeze has stopped, the fly wheel effect of the rotor cage will use its stored energy to continuosly remove air giving rise to ventilation. Suction is maintained even at low wind velocities.

Features

Stainless Steel Top Plate & Bottom Ring.
Rigid Roll Formed Curved Aluminium Vanes.
Permanently Lubricated Sealed ZZ Bearings.
No Maintenance – Rust Free.
Rain Proof Rugged Spider Design.
10 Years Performance Warranty.
Available in Aluminium and Stainless Steel.

Advantages

No Operating cost – Run on wind Energy.
Assured 24 X 7 Ventilation.
80% depreciation under section 32 of IT Act.
Replaces hot air, humidity, sales air, smoke.
Gas fumes with fresh ambient air.
Improves human comfort level & productivity.
Can be fitted to any type of roofing profile.

Client Satisfaction

Our management has implemented client-oriented methods in our firm since its incorporation, with a zest to attain high level of customer credibility. Being a certified and quality reliable organization, the optimum finish of our products is never negotiated since our products go through strict quality checks which are conducted by a skilled team of quality auditors. Additionally, we offer customization facility for our complete spectrum which assists us to attain maximum contentment of our patrons. Additionally, we make sure that all our offered goods are in tune with the market set values and quality guidelines and deliver these at the premises of our patrons within the promised time.
We have completed projects across the country and abroad