Call Us :

+91 93202 93021 / +91 72628 60283 / +91 90286 88880
Email :

info@shreejiwind.com
AN ISO 9001:2015 CERTIFIED COMPANY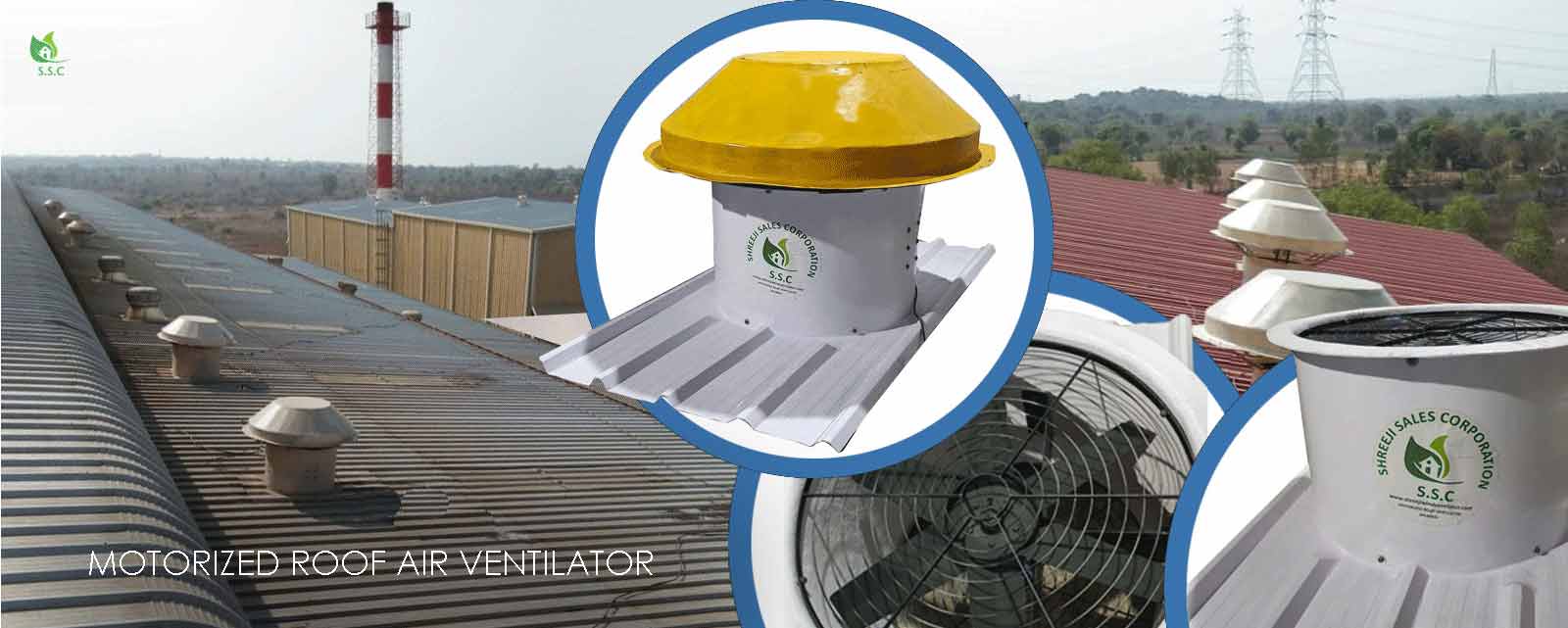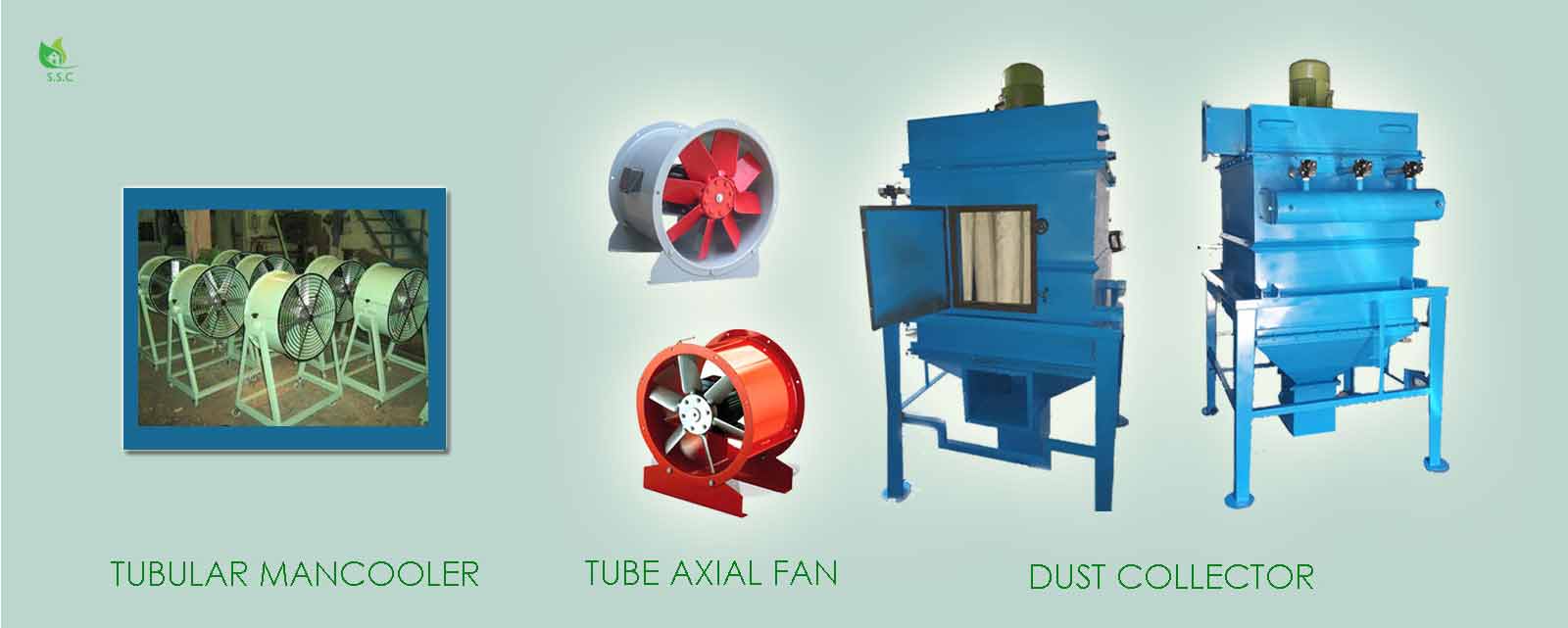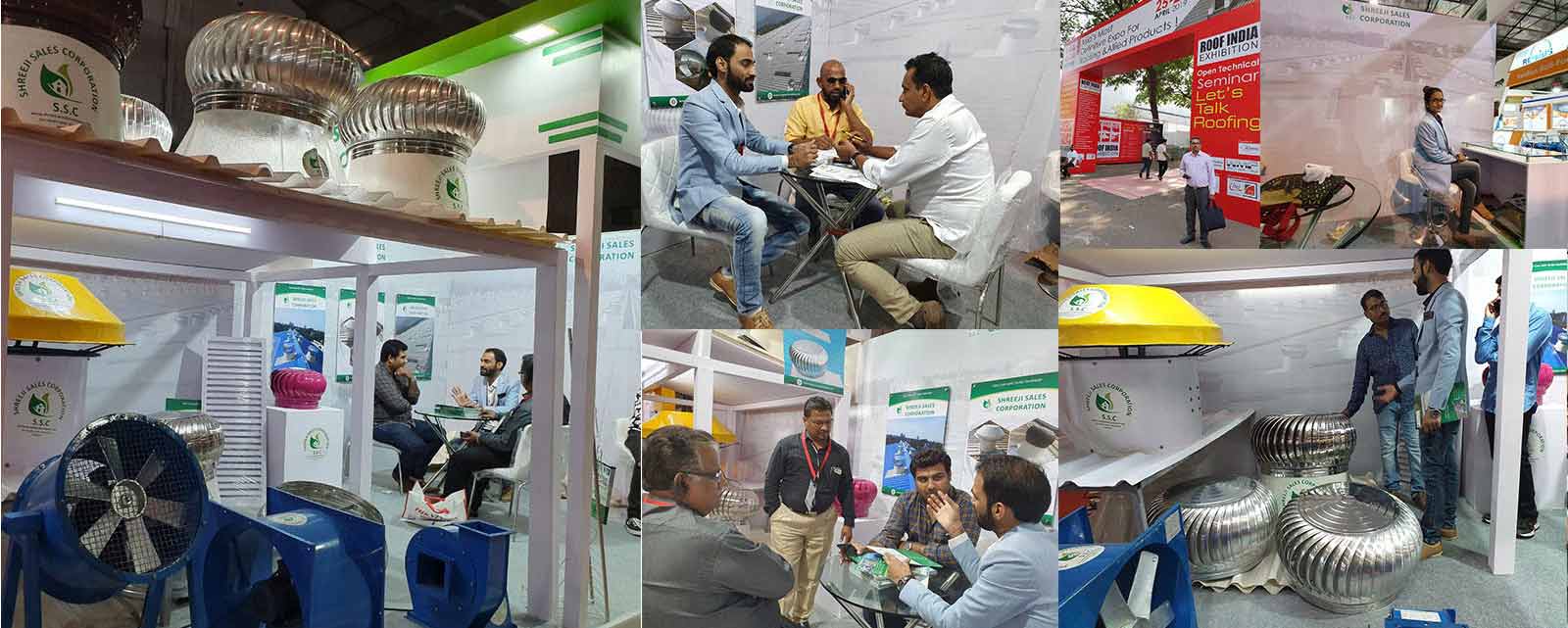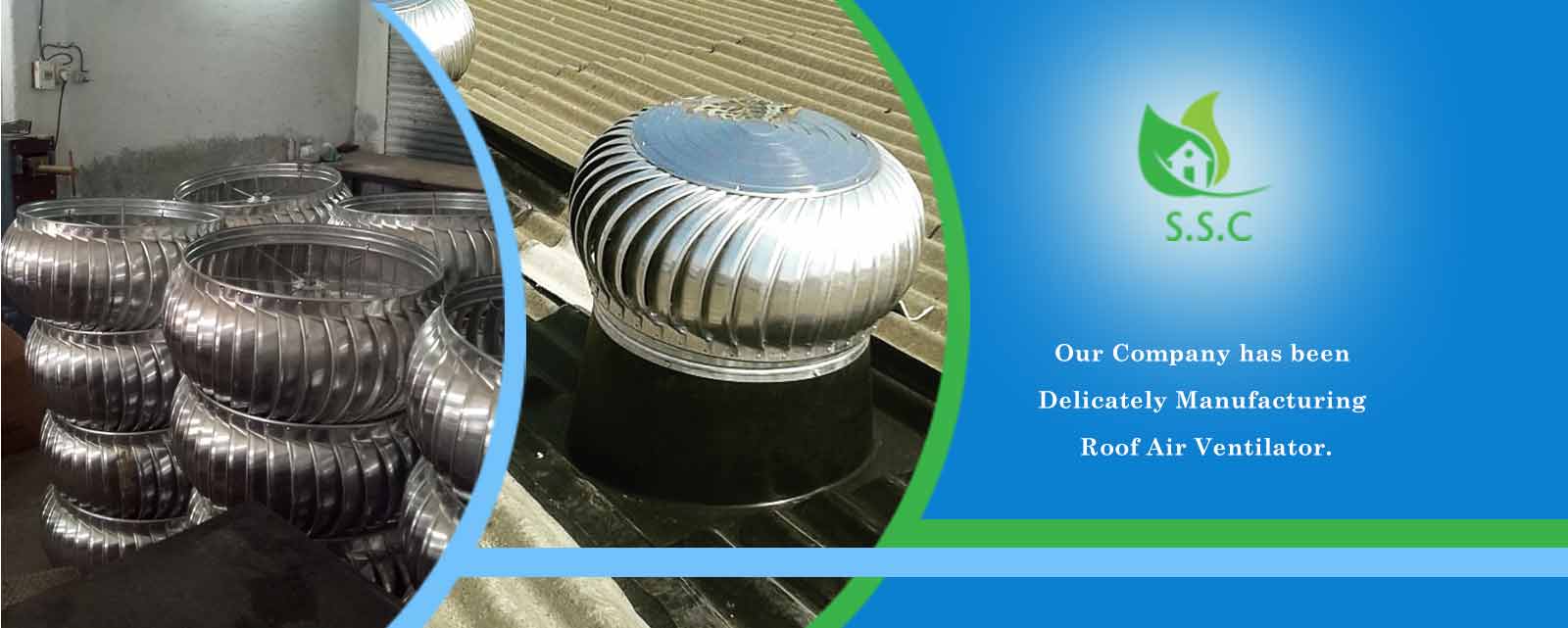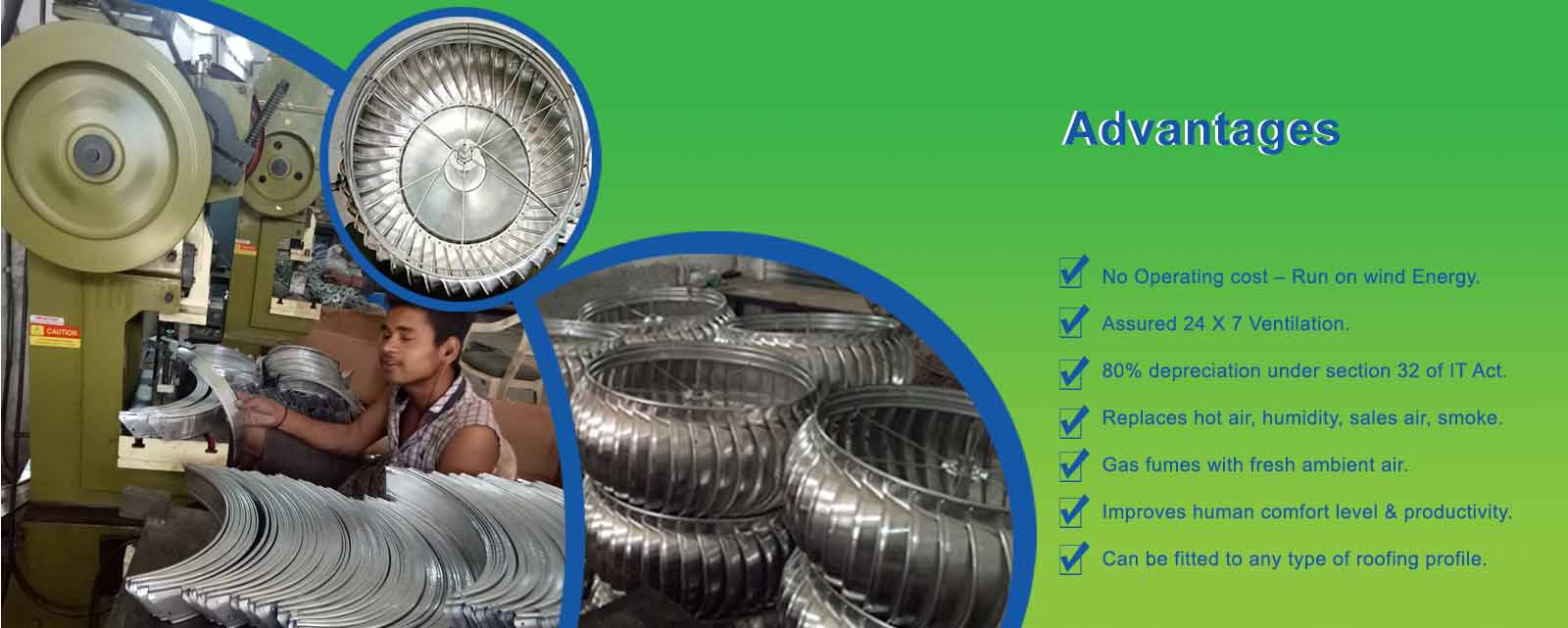 About US
With our base in Maharashtra, India, We, SHREEJI SALES CORPORATION are meeting the ever growing needs of Industrial as well as Domestic sector by offering Noiseless Air Ventilators under the Simpovent brand. Established in the year 2005, we are counted among the most reliable Manufacturers, Exporters, Suppliers and Traders assuring guaranteed product quality. The Product range offered by us Comprises Simpovent Turbovent Air Ventilator. Our Turbo Air Ventilators are appreciated for features like High Durability, Sturdiness, Noiseless Operation, Maintenance Free, etc.
Primary Competitive Advantages :
Wide array of quality products
Team of skilled and proficient personnel
Ethical business policies
Wide distribution network
HOW DOES IT WORKS ?
The Turbine Ventilator operates by utilizing the Velocity energy of the wind to induce Air Flow by centrifugal action. The Centrifugal force caused by the Spinning vanes creates a region of low Pressure area which draws air out through the turbine. Air drawn out by the turbine is continuosly replaced by fresh air from the outside. The slightest breeze will caus the turbine to spin and even after the breeze has stopped, the fly wheel effect of the rotor cage will use its stored energy to continuosly remove air giving rise to ventilation. Suction is maintained even at low wind velocities.

WIND VENTILATOR
Natural Economical Effective Ventilation all year round without power or operating costs. Improves working conditions and increases productivity. An energy saver for a better tomorrow.
Contact Informations
Factory Address
Unit No. 2, Star Dev Idustrial Estate Behind Kanti Hardware Golani, Vasai(East) Palghar, Maharashtra, India 401208.
Phone Numbers
+91 90286 88880 /
+91 93202 93021 /
+91 72628 60283
Email Address
info@shreejiwind.com
sales@shreejiwind.com
shreejisales880@gmail.com
Location